Walmart – Warehouse Distribution Centers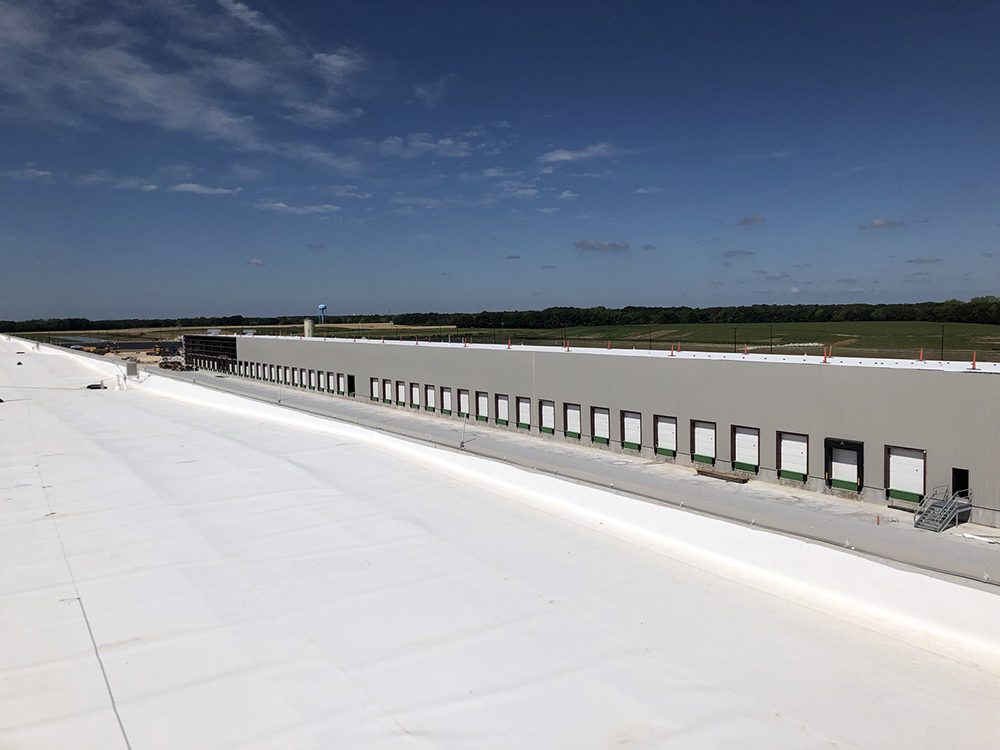 Walmart constructs 1,000,000+ square foot warehouse/ distribution buildings across the country to handle the distribution of their eCommerce division. The massive buildings are dedicated to house millions of items and ship them to customers or stores for free pickup. Walmart's next-generation fulfillment network is continually expanding its e-commerce fulfillment centers, Walmart stores and distribution centers, and its world-class transportation fleet. The combination of all these fulfillment assets enables Walmart to get closer to customers and deliver online orders fast and at a lower cost.
We have provided mechanical, electrical, and plumbing engineering design, design support and technical oversight for these warehouse distribution centers in conjunction with CSO Architects. In addition, we have contributed to several iterations of prototype designs over past several years. CDG has worked on the projects below to date with numerous additional facilities in the works.
Dallas, TX (Sortable eCommerce Fulfillment Center 2.5M sf)
Shippensburg, PA (Non-Sort Fulfillment Center 1.8M sf)
Greencastle, PA (Sortable eCommerce Fulfillment Center 3.3M sf)
Mount Comfort, IN (Sortable eCommerce Fulfillment Center 3.5M sf)
Pendergrass, GA (Non-Sort Fulfillment Center 1.1M sf)
Monroe, OH (Non-Sort Fulfillment Center 994,000 sf)
Sacramento, CA (Non-Sort Fulfillment Center 1.1M sf)
Chino, CA (Non-Sort Fulfillment Center 1.5M sf)
Groveport, OH (Sam's Club Fulfillment Center 1.1M sf)
Riverside, CA (Non-Sort Fulfillment Center 1.5M sf)
Plainfield, IN (Non-Sort Fulfillment Center; 1.1M sf)
Plainfield, IN (Sort Facility; 1.5M sf Numerous Renovations)
Mobile, AL (Distribution Warehouse, 2.6M sf)
Bentonville, AR (Warehouse Distribution, 1.0+M sf)
Bentonville, AR (Regional Operations Center 40k sf)
Bentonville, AR (Maintenance Garage Expansion 16k sf)
Davenport, FL (Sortable eCommerce Fulfillment Center 1.4M sf)
Atlanta, GA (Office Renovation at Fulfillment Center)
Colton, CA (Automated Cross Dock Facility 280k sf)
Orlando, FL (Sortable Fulfillment Center 1.1M sf)
Orlando, FL (Non-Sortable Fulfillment Center 1.1M sf)
Bolingbrook, IL – (Sub Sort Center 0.6M sf)
West Hampton NJ – (Sub Sort Center 0.6M sf)
Cincinnati, OH (Non-Sortable Fulfillment Center 1.0M sf)