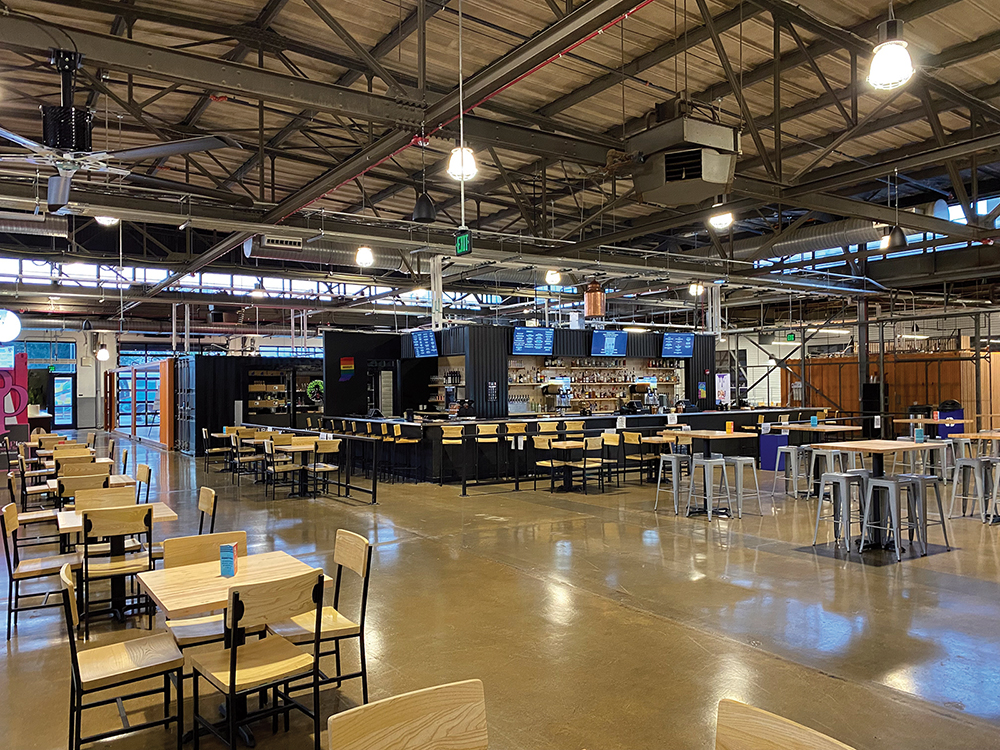 Location: Indianapolis, IN
Client: 16 Tech Innovation District
Architect: DKGR Architects
GSF: 40,000
Completion: 2021
We provided full design services on this project that transformed an existing warehouse space to an artisan marketplace and dining hall. The large open space houses colorful shipping containers housing individual businesses, vendor stars, a full bar, and ample seating. This space is connected to the greater HqO Innovation Hub, which Circle Design Group also provided full MEP design services.