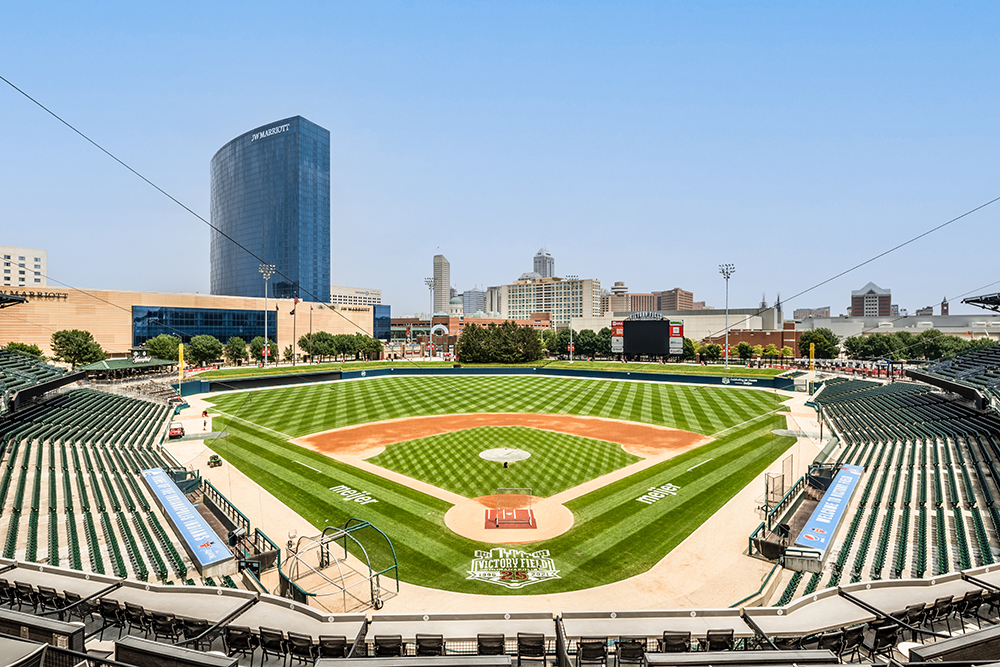 Location: Indianapolis, IN
Client: Capital Improvements Board and Indianapolis Indians Ball Club
Architect(s): Browning Day Mullins Dierdorf, Indianapolis;
HOK Architects, Kansas City, MO (initial build only)
Cost: $ 18M
Completion: 1996
Circle Design Group designed MEP systems for construction of this new 15,000 seat minor-league baseball stadium, home of the Indianapolis Indians. The project included locker rooms for both visitor and home teams, weight training rooms, therapeutic spa/sauna area, administrative offices, press boxes and twenty-eight private suites. In 2018, we finished the complete renovation of the suites-level. In 2020, we designed MEP systems to serve a newly created Elements Financial Club which includes 4,500 square feet of temperature-controlled indoor space with a full-service bar and food service, casual seating and 37-foot retractable glass wall that offers a full view of the baseball field. Just outside of the space are loge boxes for watching the game. Photo credit: Megan Ratts Photography.