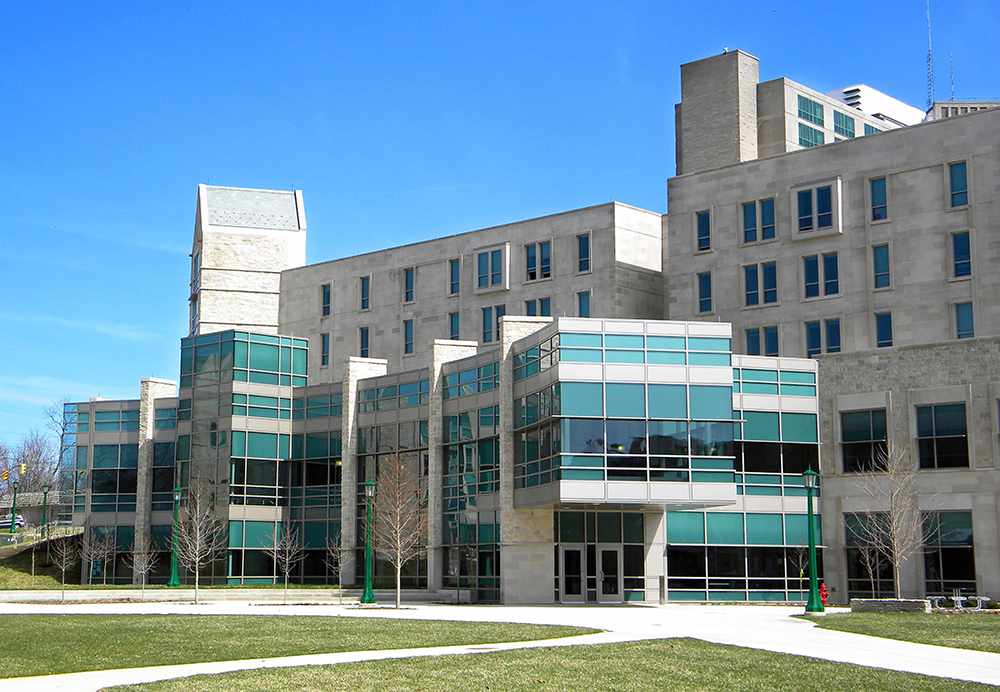 Location: Bloomington, IN
Client: Indiana University, Bloomington
Architect: Ratio Architects, Indianapolis
GSF: 400,000 SF over 7 buildings
Construction Cost: $ 70M
Completion: 2010
Recognition: LEED Silver Certification
New 827-bed student housing complex constructed on Bloomington's campus and named the Union Street Center (formerly the Ashton Student Housing Complex). The Commons Building, which is one of six buildings, has two floors of classroom/program spaces and three levels of housing on top; all other buildings are standalone, 4 story residential buildings. The apartment configurations include one, two and four-bedroom arrangements, along with study areas for each unit. Each unit has its own kitchen, dining and living area.