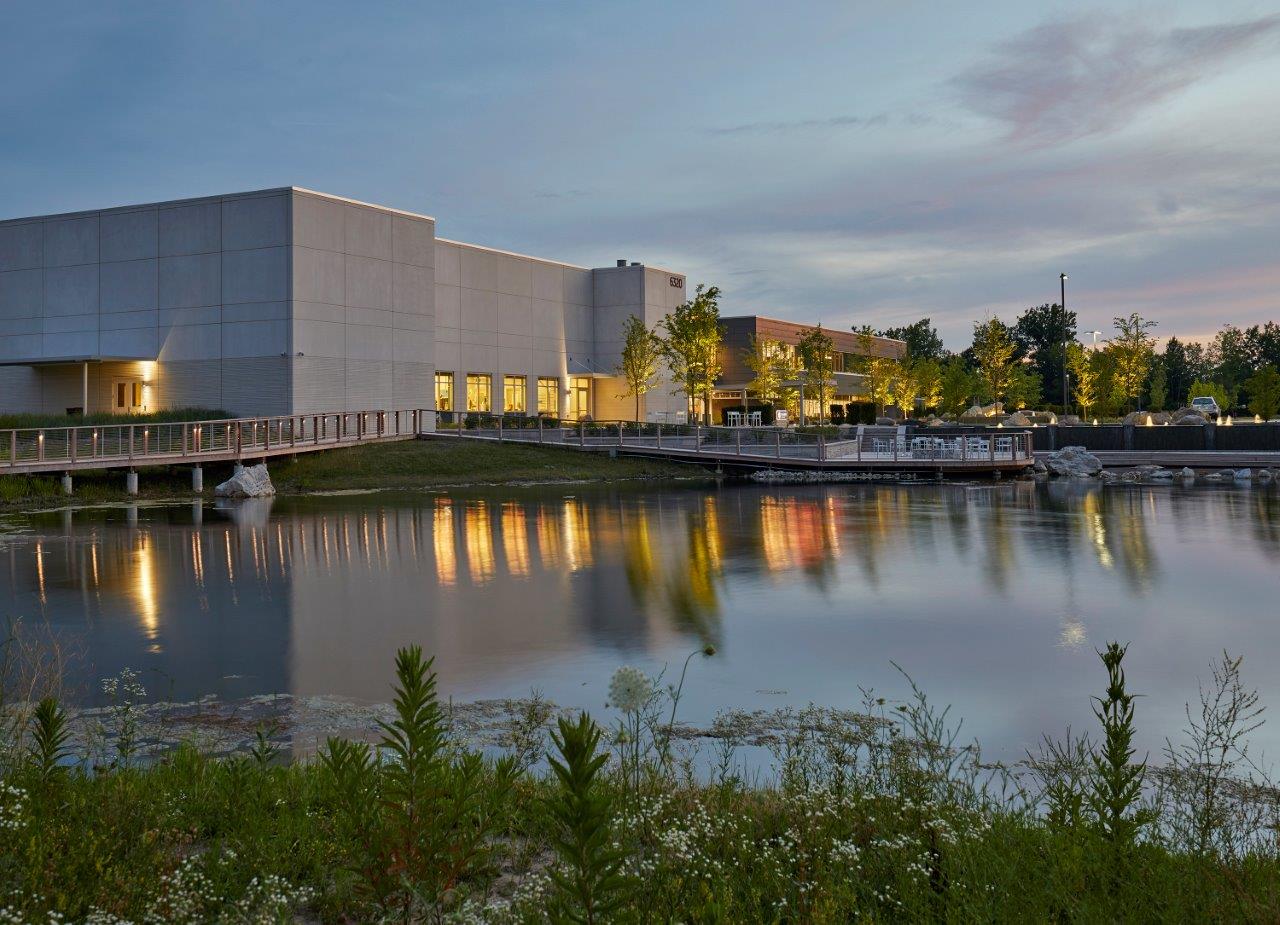 Location: Indianapolis, IN
Client: The Heritage Group
Architect: Browning Day Mullins Dierdorf, Indianapolis
GSF: 112,000
Completion: 2017
We provided MEP design services for this headquarters building built on Indianapolis' northwest side. In the center of the first floor is a Coffee Bar and Café with relaxed lighting and finishes, along with a world-class laboratory and collaborative studios. The second floor is the Launch Pad caters specifically to development of new ideas with a free-flowing lounge and workspace with plenty of white boards and moveable furniture. The auditorium or conference center is filled with natural light and views to the outdoor collaborative spaces. This building received LEED Certification.