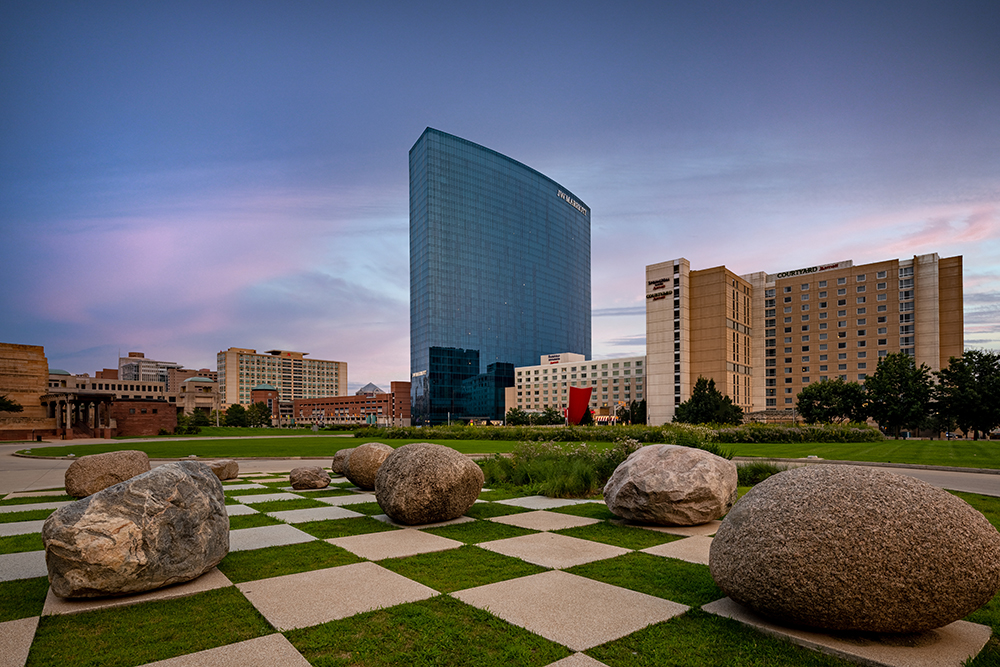 Location: Indianapolis, IN
Owner: White Lodging Services Corporation, Merrillville, IN
Architect: CSO, Indianapolis (Podium)
HOK, Chicago (Hotel Tower)
PFVS, Atlanta (3 Brand Hotels)
GSF: 2,500,000
Cost: $ 450M (inclusive of all hotels)
Completion: 2011
Recognition: 2011 Appreciation for Commitment & Dedication to Excellence Award by White Lodging Services and The Hunt Group
This prominent 34-story high-rise hotel served as the host hotel for the Super Bowl XLVI. The hotel offers 1,005 guestrooms and 104,000 sf of event space. It boasts three restaurants, a spa, indoor pool as well as a multi-level underground garage accommodating 1,000 vehicles. Circle Design Group provided full MEP services for all hotels at this property including the JW Marriott, Fairfield Inn & Suites, Courtyard by Marriot, and Springhill Suites. Over decade later, we have continued providing MEP services for this property serving on multiple renovations. Photo credits: Megan Ratts Photography and White Lodging Services Corp.