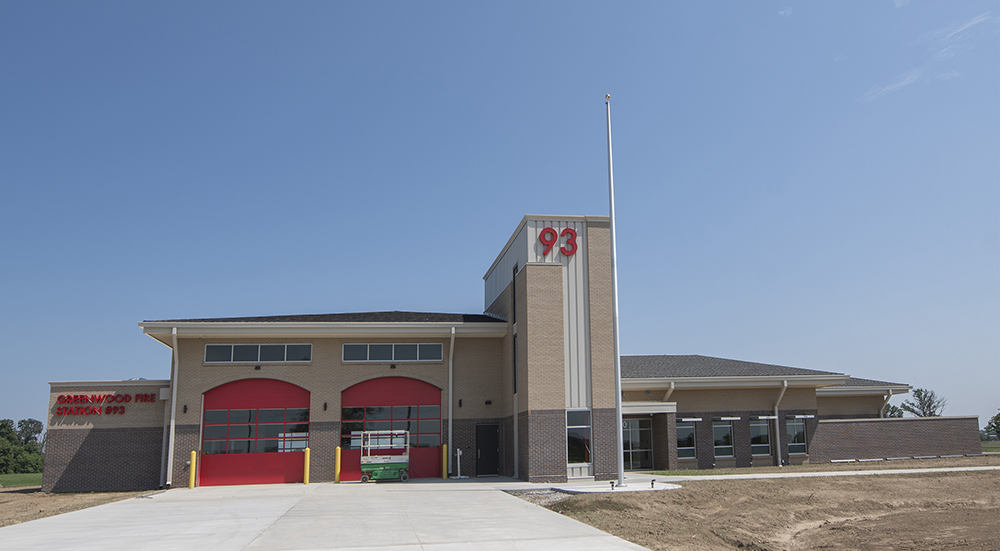 Location: Greenwood, IN
Client: City of Greenwood, Fire Department
Architect: Axis Architecture + Interiors, Indianapolis
GSF: 12,700
Construction Cost: $ 5M
Completion: 2020
We provided MEP design for this new fire station which is located on Cutsinger Road near Freedom Park. The new station features two drive-through bays and private living quarters for 10 people. Common area improvements over the former station include a large gathering/lounge area with recliners and a TV. In addition, the gym is open and airy providing a great atmosphere for workouts. The gear and decontamination area was separated from living quarters, as a safety precaution. Facility also included a new training and hose tower.