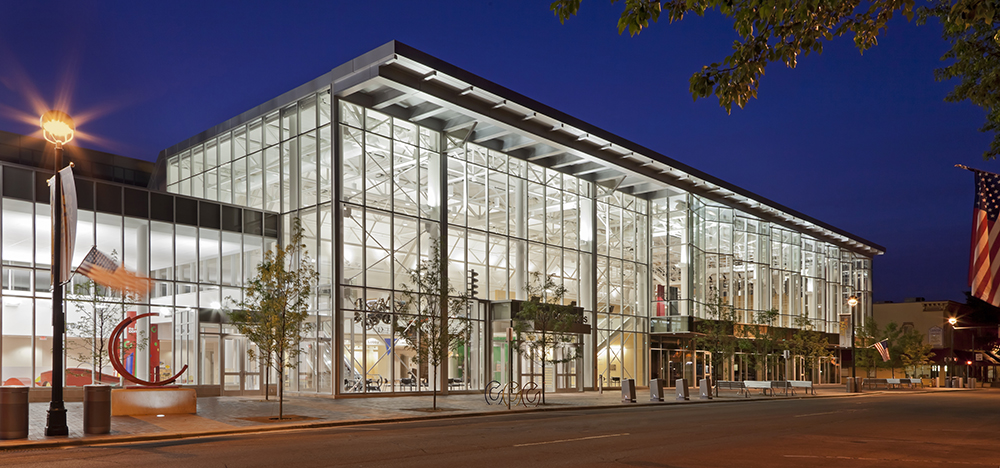 Location: Columbus, IN
Client: City of Columbus; managed by the Commons Board and Columbus Parks and Recreation Department
Architects: CSO Architects, Indianapolis with Koetter Kim & Associates, Boston
GSF: 56,000
Completion: 2011
Recognition: LEED Silver Certification
Located in the Columbus Art District, the new 2-story Commons occupies the same site where the much-loved original structure, designed by Cesar Pelli, had stood since 1973. The Commons is an indoor community event center which features retail, food spaces, offices, and an indoor playground on first floor along with multi-purpose and activities spaces including a new stage. Escalators and stairs wrap around the Chaos 1 kinetic sculpture in its original location. The second floor is a venue for lectures, exhibitions, and live performances. Our firm provided mechanical, electrical and plumbing design services.